Services & Rates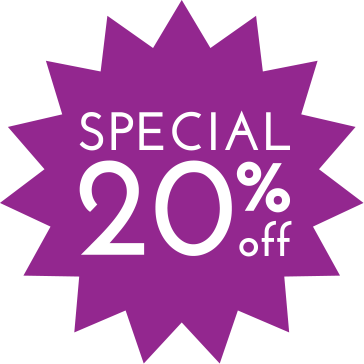 During your first visit, we will review your health history. After we go through your goals for the session, we will devise your individualized treatment plan that typically involves more than one technique. Questions and concerns are covered before we begin the hands-on portion. If something isn't working for you, we will change things as we go. This is your time, you are in control.
I believe in charging the same rate no matter what your needs are. Typically used are a variety of techniques and modalities in each session because each individual's needs are different and everyone deserves the best treatment.
To book now, click HERE. New clients receive 20% off the first visit.
If you'd like to purchase a gift certificate, click HERE.
Tips are not expected here due to the vision of Massage Therapy being an intricate part of healthcare and not just a service.
Clinical Trigger Point Therapy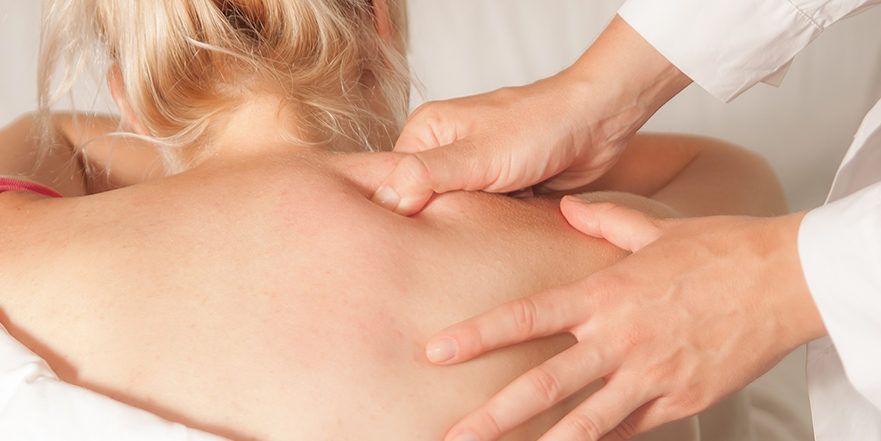 Clinical massage is a form of bodywork that aims to relieve tension in the deeper layers of tissue in the body. Clinical is a highly effective method for releasing chronic stress areas due to misalignment, repetitive motions, and past lingering injuries. Due to the nature of the clinical work, open communication during the session is crucial to make sure you don't get too uncomfortable. Trigger Point Therapy is a style of bodywork that focuses on stimulating and releasing "trigger points" in your body. Trigger points are tender areas of tension similar to acupressure points, except they occur in the belly of the muscle rather than along the energy pathways of the body. These "knots" are built up throughout a person's life due to physical, mental, and/or emotional stress. During a session, focused pressure is applied through a variety of techniques in order to release your trigger points. The effects are lasting and profoundly transformative. "Deep tissue" is another term for some of the techniques in this work, but is not as complex as the clinical protocol.
NeuroMuscular Therapy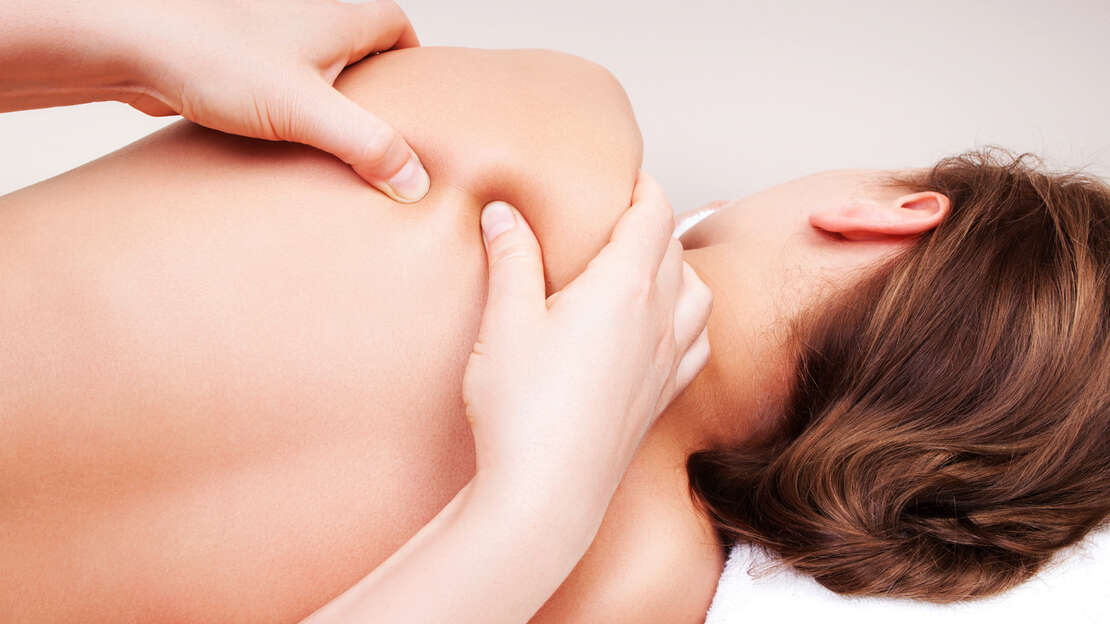 NeuroMuscular therapy is a system of massage techniques that were developed in the 1930's by Dr. Stanley Lief in England. It uses a holistic approach towards healing, emphasizing and stimulating the body's natural ability to heal itself. NeuroMuscular therapy also enhances the function of joints and muscles, and accelerates the overall healing process by facilitating the release of endorphins.
Myofascial Massage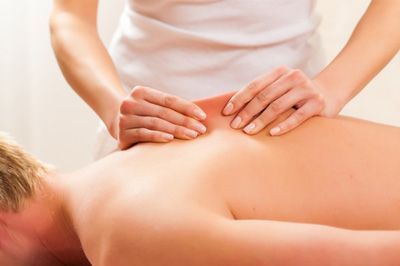 Myofascial massage is a technique used to treat injuries and discomfort, reducing pain and increasing range of motion. Myofascial massage differs from other types of massage in that it targets the fascia - the membrane surrounding muscles - rather than the muscle itself. Since fascia completely encases every muscle in the body, imbalances in the fascia can have serious effects on your range of motion and comfort level. While other forms of massage can overlook the fascia, myofascial massage focuses specifically on releasing tension in this important membrane.
Relaxation Swedish Massage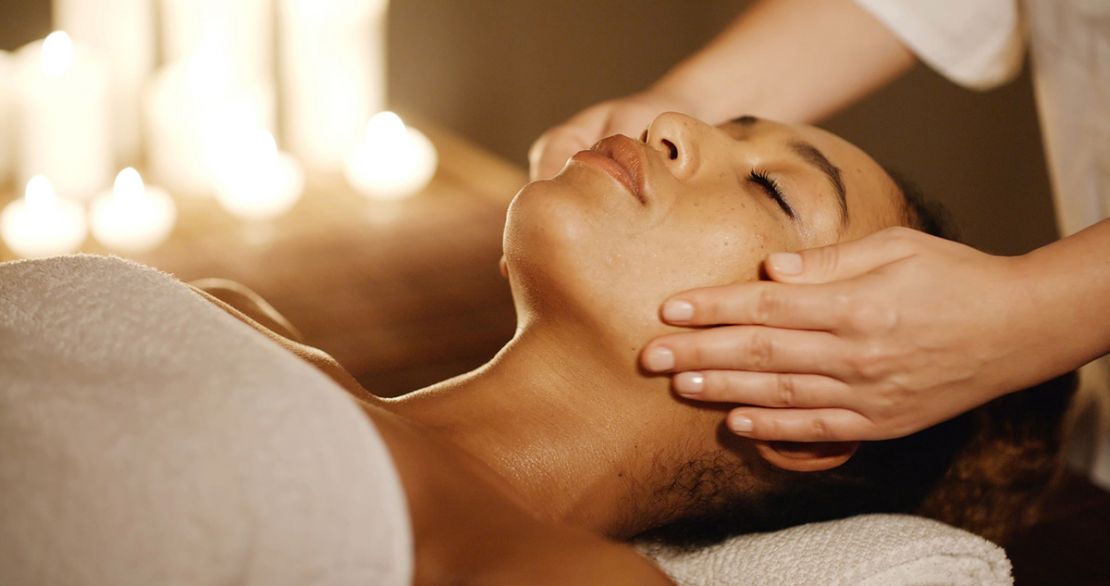 Relaxation Swedish Massage is a very relaxing and therapeutic style of bodywork. It combines oils or lotion with an array of strokes such as rolling, kneading, and percussion to help the body improve its circulation. The benefits of this type of bodywork are wide-ranging and include relief from aches and pains, decreased stress levels in the body, enhanced mental clarity, improved appearance, and greater flexibility.
Therapeutic Cupping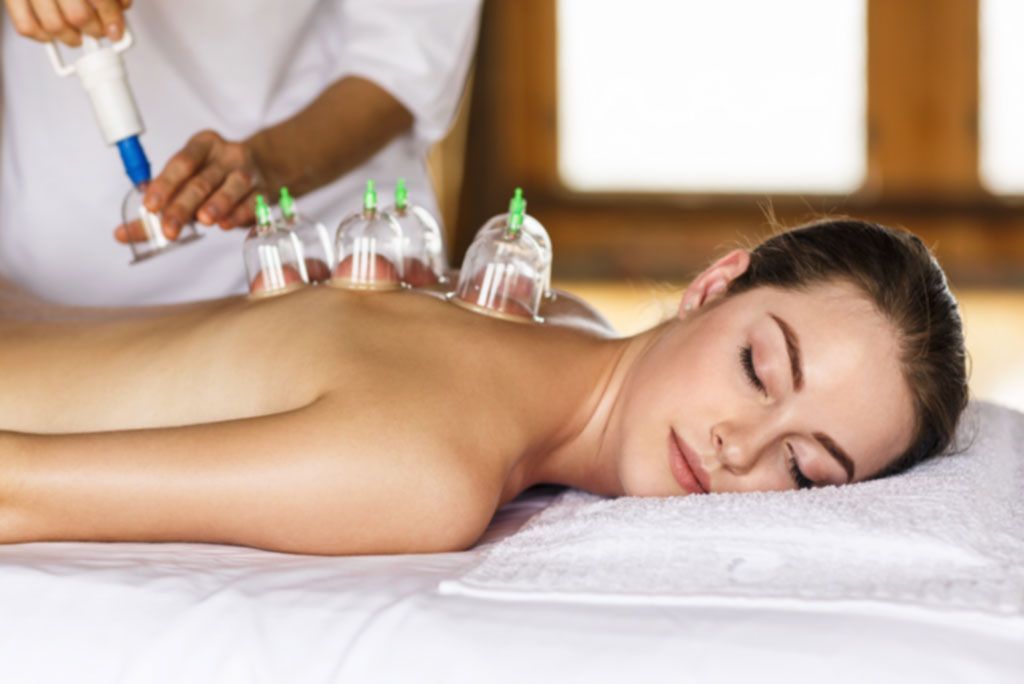 Therapeutic Cupping is used in over 60 countries to treat a broad spectrum of conditions such as headaches, musculoskeletal pain, infections, insect bites, hypertension, respiratory conditions, skin disorders, digestive problems, and infertility. Cupping uses a cup to pull an area of skin into a suction that decompresses muscles and connective tissue. This promotes blood flow to the compromised area, enhances circulation and helps to increase the body's own healing processes — almost like a backward deep tissue massage. Two popular types of cupping: stationary and sliding. Stationary cupping uses suction only, keeping the cups in place for a set time, usually 5 to 10 minutes. Sliding cupping is more like a deep tissue massage where the provider moves the cups over the area of pain or concern.
Chair Massage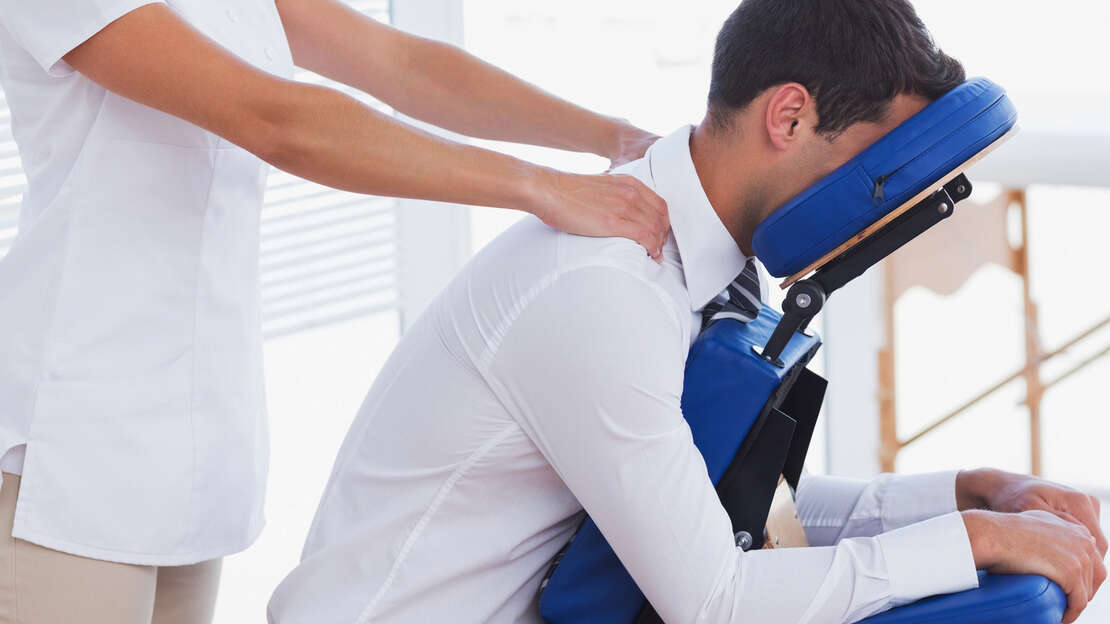 Chair massage is a popular way of relieving stress and releasing tension right in your workplace. You receive your massage in a specialized ergonomic chair which I bring to your location. In addition to the usual health benefits of massage, another benefit of chair massage is that it is done over the clothing. With seated massage, sessions are usually shorter than traditional massage, making it convenient enough to fit into your busy schedule. Chair massage is a $10 per session base rate plus $1 a minute hands-on.